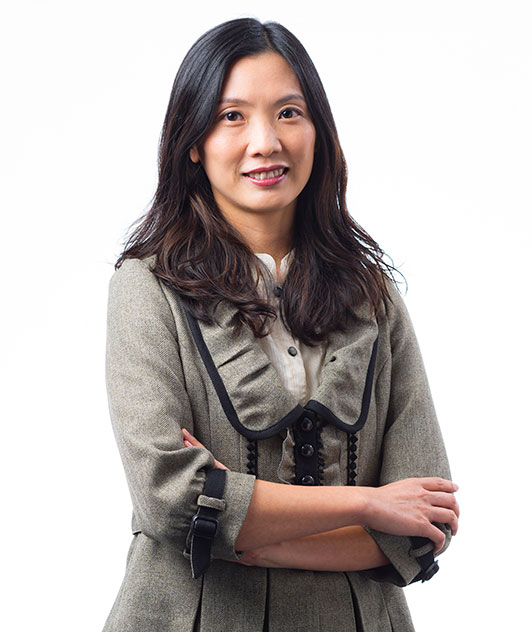 Welcome to the Honours Academy (HA) of The Hang Seng University of Hong Kong (HSUHK). As the Head of the HA, I am excited to introduce this innovative student development programme in Hong Kong. HA is founded with the goals to bring together resources inside and outside of HSUHK in a systematic manner for talent development. We are committed to nurturing future leaders who will create a positive impact on society, both locally and globally.
The HA is built on the excellent foundation of HSUHK's academic diversity and seeks to develop our homegrown high-achievers through an innovative and flexible interdisciplinary curriculum structure. While our students pursue diverse majors, HA serves as a hub to inspire them to think broadly and collaborate constructively with each other with the concerted support and efforts across different units in HSUHK. This unprecedented initiative in HSUHK reflects our dedication to education.
Several elements set us apart from other local higher education programmes, including tailor-made modules that build interpersonal and social commitments; scholarships; prioritised and subsidised outbound experiential learning opportunities; guided senior research projects; mentoring by our star Professional Fellows, supervision by renowned Academic Fellows and honour recognition upon graduation.
As part of our prestigious mentoring programme, HA students will benefit from in-depth interactions, such as job shadowing, with our HA Professional Fellows, who are leaders in their respective industries. HA students are expected to gain insights into their career development through personal guidance from these experienced mentors. Other than real-life business exposure and experiential learning opportunities, HA students will also conduct academic research projects guided by HA Academic Fellows, distinguished scholars in HSUHK. These skills prepare our HA students to analyse and solve social and global problems with sound, structured and tested knowledge.
In the HA learning journey, I encourage our carefully selected HA students to make full use of our highly valued resources to grow academically, professionally and personally. I believe that the benefits and blessings of being an HA student will last long after graduation.
Ultimately, admittance to the HA is a recognition of a student's academic and personal achievements. I hope to welcome students to the HA who aspire to reach their highest potential.
Professor FU Ho-ying, Jeanne
Head of the Honours Academy